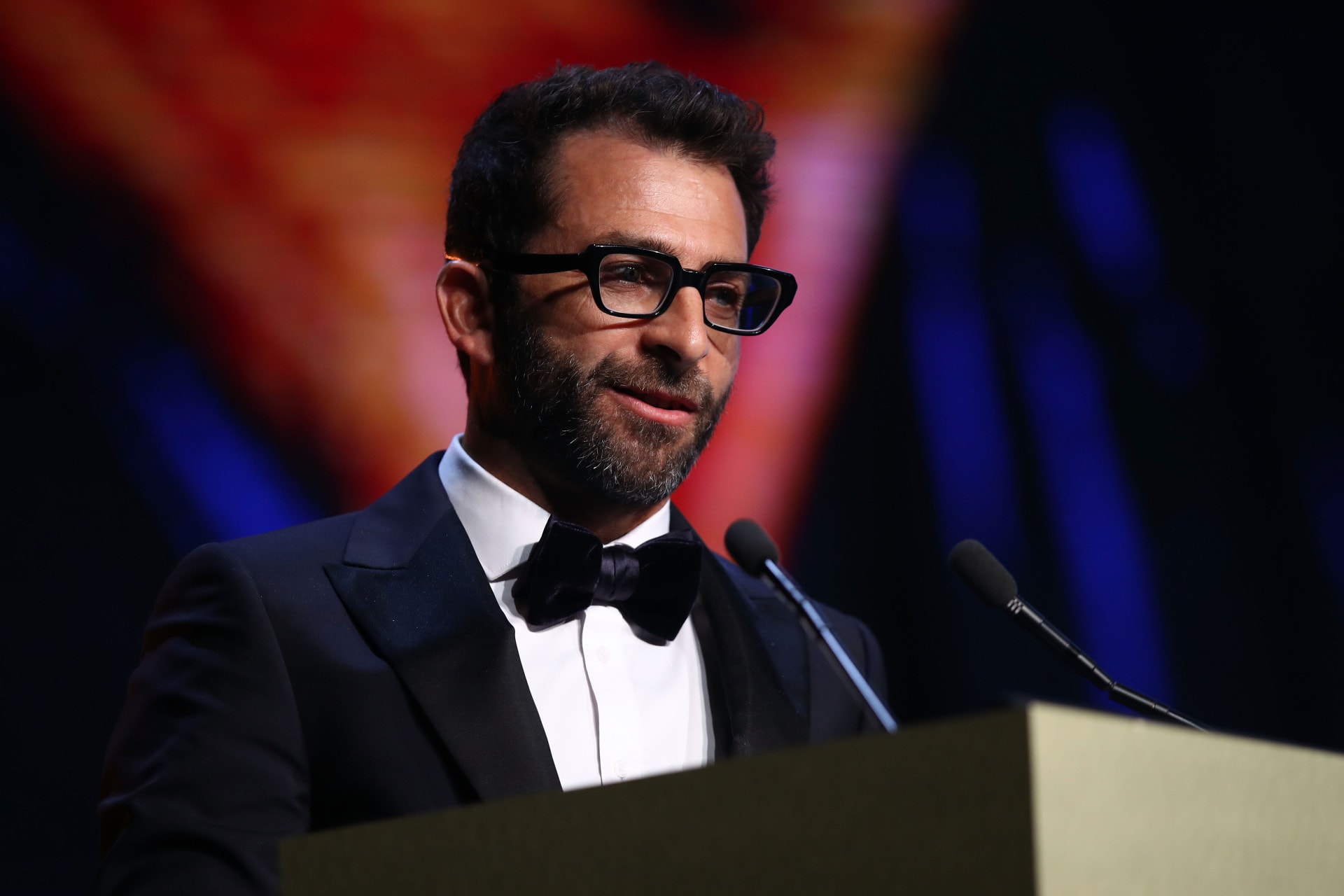 This article first appeared on gq.com.au. Click HERE for the original.
Cameron Bloom Thanks Wife Sam For Inspiring Thousands
GQ STAFF 14 NOV 2018
WINNER OF THE GQ CREATIVE FORCE OF THE YEAR, IN ASSOCIATION WITH GREY GOOSE, CAMERON BLOOM HAD ONLY GRATITUDE FOR HIS WIFE, SAM AND THE BIRD THAT MADE ALL THE DIFFERENCE.
Cameron Bloom had what seemed to be a perfect life, free of obstacles, until 2013. On a family holiday in Thailand, a railing on an observation deck gave way and his wife, Sam, fell six metres onto a tiled floor. She fractured her skull and had bruising on the brain, also rupturing her lungs and shattering her spine. Sam was told that she was paralysed and would never walk again. Sam returned home after months of rehab and was driven to having regular suicidal thoughts as she looked back on the life she lost.
It was an incredible tragedy for Cameron and his family, but at Sam's lowest, a little magpie fell from a tree and into their life. They named the bid Penguin and Sam was charged with her care. The injured bird became a member of the Bloom family and as a photographer, Cameron began to document the unique familial interactions.
When the ABC picked up the story and images of Penguin at play with Sam and the kids, the story quickly spread and eventually, the family's story was made into a book by best-selling author Bradley Trevor Grieve, titled Penguin Bloom.
Thanks to Cameron Bloom, Penguin became a metaphor in many ways, and opened conversations for difficult topics, times and also offered people different perspectives. To think that a simple relationship between an injured Magpie and Bloom's family could turn Bloom into a story-teller shows just how remarkable his sensitivity and skill is. For these reasons, Cameron Bloom is GQ's Creative Force winner.
Accepting the award, Cameron Bloom immediately took to thanking "the other creative forces" behind his success.
"It was our dear friend Bradley Trevor Greive who came up with the visionary idea to tell Sam's difficult and emotional journey using my images of Penguin, and I feel he too should be equally recognised tonight."
Bloom also thanked his children, saying: "To our three gorgeous boys who are probably killing themselves because we forgot to get a babysitter tonight, they feature so prominently in my images; their love of nature and ability to adapt to a new life caring for their mum and nurturing Penguin at the same time was both tragic and beautiful."
Cameron Bloom also added, "Finally, I can recognised the incredibly bravery, resilience and humility of my gorgeous wife, Sam. I know most days are a struggle, but I also know that your determination in everything you do has given people perspective, and inspired thousands around the world to make the most of their lives."